Tropical Cyclone Track and Intensity Forecasts and Guidance
Disclaimer: The tropical cyclone objective aids displayed on this web site are collected from multiple forecast centers and may or may not be the most
current data available to the operational forecast centers. The MIT tropical meteorology group obtains these forecasts for research purposes and assumes
no responsibility for their use in the forecasting of tropical cyclones. Concerned individuals or organizations should confirm these forecasts with
official sources.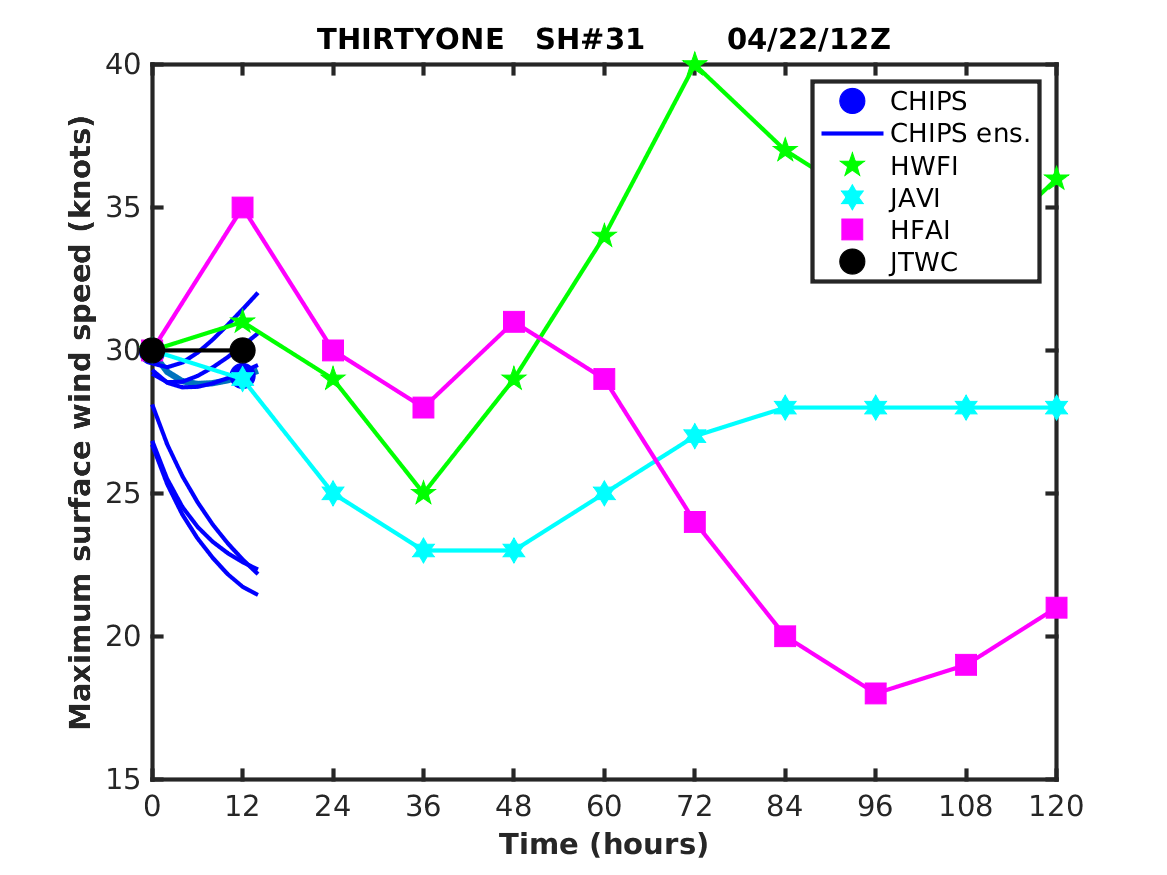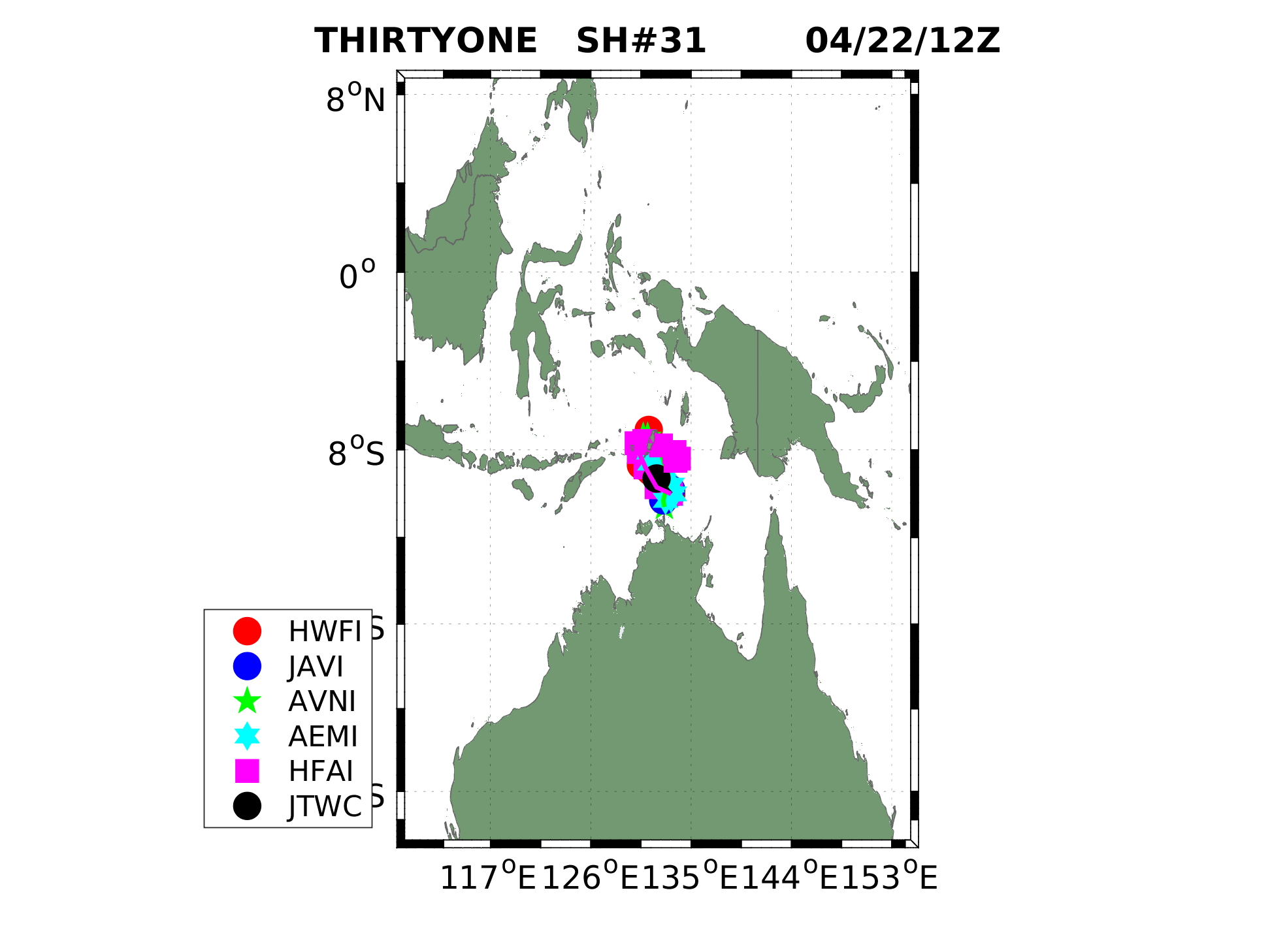 The NCEP track ensembles for each storm may be found at http://wwwt.emc.ncep.noaa.gov/gmb/pan/track_ens.html
CHIPS forecasts in ATCF format may be downloaded from ftp://texmex.mit.edu/pub/emanuel/JTWC/
UKMO: United Kingdom Meteorological Office
Accessibility